Are you looking to get started with affiliate marketing in 2021?
Do you want to learn how to promote products on various platforms and make money without ever having to sell anything?
If so, this post is perfect for you. I'll teach you the steps of becoming an affiliate marketer, as well as tips for promoting your business online. Let's go!
What is an affiliate marketer?
What exactly is an affiliate marketer?
An affiliate marketer promotes products online to earn money via commissions.
What's the catch you say? There really isn't one!
All you have to do is find strong, popular products and promote them to your audience (through social media, blog posts, videos, emails, etc.).
But that doesn't seem very difficult, does it?
Well, the truth is, there's no guaranteed way to becoming a millionaire overnight.
Affiliate marketing does take time and patience to be really successful. This is an online business you are building after all.
However, with affiliate marketing, you can earn some decent money while working from home and not having to sell anything!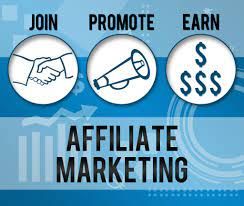 Benefits of becoming an affiliate marketer
You get to promote products that you enjoy using, which means less stress.
I wasn't going to include this point, but after thinking about it I realized that a lot of people actually like promoting things they personally use and believe in.
If the product is something you like, then putting in work promoting it should be much easier.
If you are using the product or service you are promoting, it makes it easier to write about it, or make a video about it.
You also get the benefit of showing others how that product or service can help them as well and how they can benefit from buying.
How to become an affiliate marketer
Okay, here is the step-by-step process of becoming an affiliate marketer. Let's get started!
Step 1: Choose a niche
Choose a niche that you enjoy and/or would be willing to help promote to others.
Keep in mind that it should be something that is profitable (more on this later). This may be things like health, relationships, or wealth.
People are always looking for ways to improve their health, their relationships, and their wealth.
Let's say that you are interested in health. There are plenty of ways to promote health products via social media, blog posts, and videos.
Step 2: Find products to promote
Now that you have chosen your niche, find popular products related to the niche.
This could be anything from music to books, and even health supplements!
You can use Google or any other search engine relevant to your niche.
Here are some of my favorite places I like to look: #1 Amazon (my personal fave), Google is also my best friend when it comes to finding products to promote.
The easiest way to use Google is to type in whatever niche, product, or company you are interested in being an affiliate for and then typing in affiliate program.
An example of this would look like this: Keto affiliate program.
Clickbank is a very popular platform to find digital products to promote. It is free to join.
Step 3: Create a website, YouTube channel, or use your existing social media to promote
The next step is to create a website to host all of this amazing information you are going to be providing.
While I'm not going to go into too much detail here, make sure that the site conforms to your chosen niche and provides value.
My favorite place to create a website is Dropfunnels.
Dropfunnels gives you the ability to create a website, host all your blogs, and also have all of your funnels/ landing pages in one place.
You can read my full review and more about Dropfunnels here.
Some other options to create a website are Builderall or Bluehost.
There are many platforms that give you options to build your website on, these are some that I have personally used and know more about.
You can also start a YouTube channel and start producing videos about the products you are promoting.
Here is a course that is a start to finish guide on how to start, grow, and monetize a YouTube channel if you are interested in checking it out.
Using your existing social media accounts is another way to promote the products you have picked.
You can put links to the products/services you are promoting in your social media bios.
You can learn how to engage properly with your social media friends and followers so that you can then promote these offers to them.
Keep in mind that whatever platform you choose to promote on, will take time.
It takes time to write articles (this can be cut in half or more using this AI software), it takes time to create a video and build your audience on YouTube, and it takes time to build up an audience on social media.
So don't be discouraged if you do not see your income increasing right away.
This is another time where it's important to have patience and commit to the process until your efforts start paying off.
You will have to invest time, energy, and resources before seeing any real financial benefits from affiliate marketing.
Hopefully, by now you realize it's worth the time and energy that is required to be successful.
As with any profitable business, time, energy, and money is required.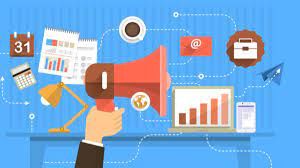 Step 4: Start promoting!
Once you have your website or social media accounts, start promoting the products/services you have chosen.
Encourage everyone to buy from your affiliate links and provide as much value through blog posts, videos, etc.
This does not mean you just spam your links all over social media and hope someone will buy.
This means putting out good quality content that gives value to your potential customers.
Research what people are looking for and show how the product/service you are promoting will help them.
Be genuine about what you are promoting and be honest about how it can help.
This is important because the sooner you start engaging with potential customers, the more likely you will be successful.
This process can take a lot of time but if you are consistent and provide value, at some point it will start to pay off.
It might not happen right away but over time your efforts will definitely pay off.
If nothing else, this is a great way to get started in the world of affiliate marketing.
After you have put in enough time and effort, try some other options like internet forums, paid advertising, e-mail marketing, etc.
I personally prefer e-mail marketing.
You can create a landing page to collect people's email addresses in exchange for something free.
You can then start building up your email list.
Once you have an email list, you can promote your products/ service to that email list over and over again.
Tips for success as an affiliate marketer: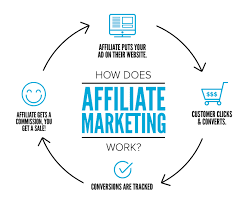 Tip 1: Find a successful person in your niche to follow.
Find someone that has been successful in your niche.  Follow their lead.
If you are promoting solar panels then follow what an affiliate of the biggest solar panel company is doing and emulate it.
One of my favorite affiliate marketers is Spencer Mecham.
He is the number one affiliate for a software company called Clickfunnels.
He has made over a million dollars in his affiliate marketing career and he has shown hundreds of his students how to also be successful with affiliate marketing.
You can find my full review of his newest product Affiliate Secrets 3.0 here.
Tip 2: Be genuine and establish trust with your audience.
Be genuine about what you are promoting, give value to your potential customers, and show how the product/service you are promoting will genuinely help them.
This means not spamming your links all over social media and hoping people will buy from you... this means putting out good quality content.
One of my favorite tools that I use when I am creating content, whether it is a blog post, a social media post, or a script for a YouTube video, is an AI Software called Jarvis.
This is especially helpful when you run into writer's block.
Tip 3: Have patience.
Time is required to build up an audience so don't expect to get rich quickly.
You will have to invest time and energy before seeing any real financial benefits.
This might also mean, investing in a good quality course and implementing what you learn through this course.
Again, this means finding someone like Spencer Mecham to follow and buying his course (think of it as an investment into your business), and taking action on what is taught in the course.
Tip 4: Be consistent in your efforts.
Even though it may take a long time if you stay consistent over the long haul you can be successful with affiliate marketing.
You don't have to give up after two or three months. Keep at it and eventually, you will be successful.
Most successful affiliate marketers out there have been doing it for years.
Tip 5: Enjoy what you are doing!
Find products/services that you actually enjoy promoting.
I personally like promoting digital products because they give you a higher percentage of commission usually between 30-50%.
Products/services that have a monthly recurring commission are also good to have that passive income coming in.
Don't be afraid to put yourself out there. The sooner you start implementing what you have learned, the sooner you will see results.
Everyone starts somewhere.
--------------------------------------------------------------------------------
If you are looking for a way to make money online in 2021, affiliate marketing might be your best and easiest option.
In this article, I've given some tips on how to get started with affiliate marketing as well as what it takes to become successful at it.
If you want help implementing these principles or need more information about the topic, leave a comment below.
If you are looking for the best affiliate marketing course to help you start and grow your own online affiliate marketing business, check out Spencer Mecham's Affiliate Secrets 3.0 here.
You can also check out James Neville-Taylors Rapid Profit Machine here.
I have also written a review of that amazing product here if you want to read more about it.