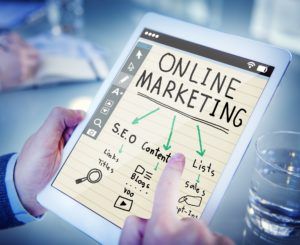 Dropfunnels Is A Complete Marketing System
Dropfunnels.... You have heard the name but what exactly is it?  Is it funnels?  Do I need it if I am already using funnel building software?
Let's go through these questions and then you can decide if Dropfunnels is something you need.
Dropfunnels is an all-in-one marketing system.  In an age where everything happens on the internet, Dropfunnels is the solution to your problems.
If you need a place to make a name for yourself online then this is where you start.  Dropfunnels gives you a place to build your website.  It gives you that "online authority."
When someone Googles your name or your business, will they find you online?  If the answer to that is no, then you probably need to change some things to get noticed.
When I first got started online, I thought I needed a website.  I jumped on Google and YouTube to find out how to build a website for myself.
The solution I found was to find somewhere to host a domain name and then build the website on WordPress.
Great!!!  So I jumped into Bluehost, got a domain, and skipped right on over to WordPress to start building my website!
I spent about a month or two trying to figure out what themes I needed, what plug-ins to add, what I would need as far as SEO training to have my site and my posts actually rank and be found by Google.
After those months of trying to figure it all out, I gave up......  It was all too overwhelming for me.  I wasted my time and had nothing to show for it.
The next thing I did was I tried to build out some sales funnels because I heard that you did not need an actual website, all you needed was sales funnels!!
Perfect, I was going to make a name for myself with funnels!  To be honest, I did have some success with funnels, but I was still missing my "authority site."
I didn't have a place where people could find out who I was, what I had to offer, or read any of my articles.
Then Dropfunnels happened!
Dropfunnels is your one stop shop for online marketing!
It is built on WordPress so it gives you SEO Built in, no need for all the plug-ins, it is all drag and drop!!  I had my website built in minutes as opposed to months of trying the other way.
Dropfunnels can host your domain name so no need for a hosting platform!  You are given a subdomain by default so you can get started without even buying a domain name if you want.
You can build unlimited sales funnels.  You can build a membership site inside of Dropfunnels to house your courses that you build out!
The capabilities of this system are amazing.  This is going to be the platform of the future.  This platform gives both new people and veterans in the online space the edge over their competition.
I have not even gotten to one of the best things about this amazing platform.....
The SPEED!!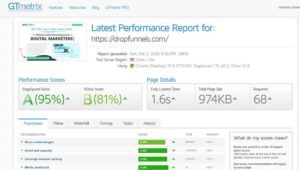 Your pages and funnels will have a faster load speed then any other platform out there.
Why would speed even matter?  If your site takes too long to load, people leave!  People have such short attention spans that if it takes longer than a few seconds for your page to load they will be gone!
When tested against other funnel building software, Dropfunnels crushed the competition and had a crazy fast load speed.
If this isn't reason enough to start using Dropfunnels, I don't know what is.  If your page doesn't load fast enough, people don't see what you have to offer and that means you lose sales...
So jump into their FREE 14-Day trial. Start building a name for yourself and get it done Fast!