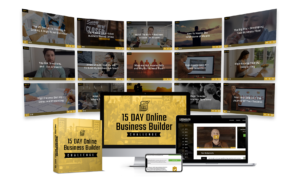 An Honest Review Of Legendary Marketer
If you have been in the online marketing space, you may have heard about a company named Legendary Marketer. If you have not, I would like to share my thoughts and my Legendary Marketer review and hopefully give you some information about them.
I first came across Legendary Marketer back in June of 2019. A mentor of mine did a Facebook live interview with the company's founder and CEO David Sharpe. I learned about what the company offers, and I learned a little bit about Dave and his story.
I could tell right away that Dave was a very genuine guy. He was also a very honest guy, which I liked. He told things how they were and did not try and sugar coat it.
He was showing the audience his true self and his true intentions of wanting to help others succeed. I can relate to that so much, as I am someone who also wants to help as many people as I can.
He talked a little about his background and where he came from and where he is now. After hearing Dave talk and seeing how genuine he was, I knew I needed to at least look at his company Legendary Marketer.
I was seriously surprised at how low cost the 15 Day Business Builder Challenge was to get started, that he talked about. The amount of information and the value in that challenge is worth way more than the initial start-up.
I was in a place in my online business journey where I was completely overwhelmed. I had an idea of what I wanted to do online, but I still was not sure exactly how to do it.
I needed a little more direction, and as I mentioned, the price to get started was a no brainer. I signed up for the 15 Day Business Builder Challenge because one, who doesn't love a challenge, and two I was looking for more direction.
Day one hit me in the face like I was trying to drink water from a fire hose, but in a good way. The amount of information that was given out on day one was worth the amount I invested and more. And that was only day one. I was excited what the next days had to offer.
The 15 days goes over exactly what the challenge is called, Business Building. This is not a get rich scheme where they promise to help you become a millionaire overnight.
This is a training to help you build a real online business. Now if you think about what it takes to build any business, you must realize that to build a business, it is going to take time, dedication, and probably some money. The key to any business is to believe in it and to not give up on it.
Thankfully, during this 15-day challenge, you are given some training on getting your mind ready. For me personally, mindset is the biggest hurdle I had to get over.
Let's jump into a day by day of what you will get with this 15-day challenge and what you can expect overall from Legendary Marketer.
The 15-day Business Builder Challenge
Day One of the Legendary Marketer Challenge
Day one of the 15-day challenge goes over what a sales funnel is and the benefit of having one for your business. The value ladder is also covered in day one. Dave also covers the importance of collecting email addresses so that you can follow up with your customers.
If any of these terms sound foreign to you, do not worry, the Legendary team does an amazing job of explaining them. These new terms and concepts may feel overwhelming, but learning new things often is overwhelming.
Day two of the Legendary Marketer Challenge
Day two of the 15-day challenge introduces you to the 3 "profit activators," how to make high-ticket commissions from one click, and the core four. I don't want to give all the secrets away as to what all these things are.
I do, however, want you to know that day two offers just as much or more value than day one. It appears the value throughout this challenge just builds upon the previous day.
Day Three of the Legendary Marketer Challenge
Day three is exciting because you get to watch someone set up a business in under 30 minutes. Dave talks about how important it is to collect an email address, and how exactly to do this. He talks a little about email marketing. Having an email list is your main asset online.
On day three, one of the Legendary instructors, walks you through step by step exactly how to set up a bridge page to an affiliate offer. Again, if these terms sound foreign to you, it will all make sense as you go through the challenge.
This is one of the cool things about Legendary Marketer, you can follow along with the instructor step by step instead of them just leaving you on your own.
Day four of the Legendary Marketer Challenge
Day four is powerful! It may have been one of my favorite days of the challenge. It is basically about mindset. As I mentioned above, mindset was one of my main hurdles.
I still struggle with mindset at times. On day four Dave recommends getting the book Rich Dad Poor Dad by Robert Kiyosaki. I also recommend getting that book and reading it!
Day Five of the Legendary Marketer Challenge
Day Five allows you to join a business class. Dave gives you an opportunity to join the Legendary team on a deeper level. On day five, there is also a great motivational clip that gets you pumped up and ready to get your business started.
During the challenge, you are also assigned to an adviser and if you have not spoken to your adviser before day five, then day five is your day to speak with them.
Day Six of the Legendary Marketer Challenge
Day six goes over some of the questions that come up after going through the business class. Dave does a great job of answering questions that many people have and putting your mind at ease.
Day Seven of the Legendary Marketer Challenge
Day seven goes into when you should quit your day job to pursue this online business full time. I love how Dave is so transparent about his past and where he is today. It shows how real he is and that makes him very relatable.
Day Eight of the Legendary Marketer Challenge
Day eight, Dave talks about high income skills. He talks about what these skills are and how important they are to your success. He also talks about some of the skills that we were taught in school that are not high-income skills. If we focus on skills that are not high income, we are wasting our time and our potential income.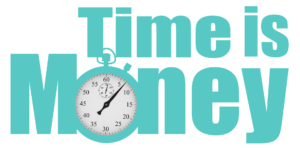 Day Nine of the Legendary Marketer Challenge
Day nine talks about the number one high income skill. Dave says that the number one income skill is lead generation. What that heck is that? A lead is a potential customer.
What does it mean to generate leads? This means that you want to be able make people aware of whatever it is you are offering. This is done by providing value in exchange for an email address.
Once you provide value and someone gives you their email address, they now become a potential customer for you. This was mentioned before but I will say it again, your email list is your biggest asset online.
Day Ten of the Legendary Marketer Challenge
Day ten goes into developing another important high-income skill, the skill of copywriting. Copywriting is the ability to write persuasive words. This means, the ability to write words that get someone to act.
If you develop your skills in copywriting, you will have the ability to write an eye-catching headline that stops someone in their tracks and gets them to read more of what you have to say.
You can write words on a sales page that gets a person to say yes to whatever you are selling. Developing the skill of copywriting is crucial to any business and in day ten of the challenge, Dave shows you how to start developing these skills.
Day 11 of the Legendary Marketer Challenge
Day 11 is all about the third high income skill of sales and presenting. Dave talks about the importance of sales and your ability to present. We learn about how we need to grab someone's attention, hold their attention by solving a problem they have, and finally present an irresistible offer to close the sale. This is important in any business.
Day 12 of the Legendary Marketer Challenge
Day 12 goes over what things you may want to outsource. What does that mean? Outsourcing means hiring someone to do something for you. Dave talks about how important those three high income skills are to your business and if you have not developed those skills yet, it may be a good idea to outsource those to someone who has developed those skills.
If you are still working on developing your copywriting skills, you may want to outsource the copywriting of your ads to someone who has experience in that area. The ability to outsource certain skills will help propel you forward in your business.
Day 13 of the Legendary Marketer Challenge
On day 13, Dave talks about the importance of investing in yourself and in your business. It is often hard for us to spend our money on a course or a mentor, or even on a mastermind. We don't know if we are spending our hard-earned money wisely.
Because of this, Dave talks about using other people's money to start your business or invest in your education. He talks about how sometimes you do have to take out a loan or use a credit card to get started or take that next step in your business.
Day 14 of the Legendary Marketer Challenge
On day 14, Dave goes over your fears about losing money on your business. We all have that fear of looking dumb and losing money. That is why most people do not take the step to start their own business.
That fear is in us all. Dave talks about the importance of setting goals for yourself. Not only are goals important, but Dave talks about how important commitments are. Are you committed to yourself, your goals, and your business?
Another thing that Dave talks about on day 14 is watching to see what people are doing or not doing. If you see someone who is not successful, and you can see what they are doing, you will want to do the opposite of what they are doing so that you can be successful.
Day 15 of the Legendary Marketer Challenge
Day 15 is the race to your first sale. Dave talks about how he felt the first time he made money selling and how important that feeling is. The past 14 days have been a goldmine of information to get your business built.
The tools and the blueprints were given for you to succeed. Now it is up to you to take what you have learned and implement. This is probably the hardest step. It was for me anyway. I can learn and consume information, but to actually act on what I have learned, that is what is hard for me.
This 15-day challenge is only one aspect of what the company Legendary Marketer offers. Along with this amazing business builder challenge, Legendary Marketer offers business blueprints, a book, a DIY brand builder, and various masterminds.
This is a company loaded with integrity and value. Everyday a member of the Legendary team goes live in their Facebook group to check in with their members and to offer help. These Facebook lives are loaded with value bombs. I can't get over how much value is given.
The 15-day challenge alone is worth more than what some business classes at a college will teach you, and I can bet that you will spend a lot more on those college classes then you will on the business builder challenge.
In closing, I want to offer some of my final thoughts. As a stay-at-home mom of 5 homeschooled kids, who was looking for a way to be successful online so that I can one day teach my kids some of these valuable skills, I am more than pleased with my experience with Legendary Marketer.
I have been given clarity in the direction I want to go online. I have gained confidence in myself and my ability to succeed online. So, to answer the question of is Legendary Marketer worth it? My answer to that is a resounding YES!
If you are ready to see what Legendary Marketer has to offer, then jump into the 15 Day Business Builder Challenge today and start taking action! Feel free to leave a comment below and share this with anyone who would find value with this information.